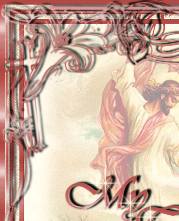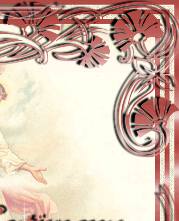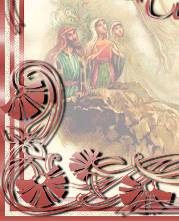 By Lauren's Nanny
November 12, 2001

Before Lauren passed away I had spent the majority of my adult life "Not Thinking" about God, not that I didn't "Believe", I just didn't want to think about Him. Maybe I was afraid of being a Christian, afraid I couldn't live up to the expectations, afraid I would have to change my lifestyle, maybe all of the above. I didn't prevent my children from going to Church but I didn't encourage them either, I'll always regret that!! My mother began taking Lauren to church with her at an early age, she loved going and continued to go the rest of her short life. She wanted to be Baptized, but that didn't happen here on earth.


The day of her death I remember saying over and over, "I don't understand, I don't understand", a family member wanting to help asked me if I would like her pastor to explain it to me....I nearly bit her head off and said to her "The last thing in this world I want is some preacher telling me why Lauren died", and I really meant that!! The next day I was talking to my brother, who I never knew really believed, he said to me "Lauren is in Heaven now", just then something in my head clicked and I think that's when I began to really think about God, those words meant a lot to me coming from my brother. The days between her death and her funeral are very foggy to me, the house was full of caring people, I remember constantly thinking about Kristine, constantly being worried for her, constantly checking on her, I remember my mother doing the same for me. I think it was the 2nd day after her death that Kristine reminded me of the Angels Lauren saw, I thought, "Oh my gosh, it's real, God's real, she saw the Angels, she's in Heaven."


From that day on I have truly felt the presence of "The Lord" in my life. Without Him I don't know how I would have survived the last nineteen months. I've learned that you don't have to be perfect, that we are forgiven for our sins, past, present and future, that if you accept Him in your heart (and really mean it), and ask Him to guide your life, He will. I've learned that once you have God in your life that you don't HAVE to change your lifestyle, you WANT to!! If you don't have God in your life, try Him, you will be amazed at the things He will do for you. Thank you God!! Thank you Lauren!! I love you both!!


I would also like to recognize two very special people here, my mother and my youngest child Dana. They showed such tremendous strength after Lauren's death. Dana was only 21 years old but she stepped in her sisters shoes and took care of so many of the details for the funeral that Kristine was not in the right mind to do, Dana said that she wanted it to be perfect for Lauren and it was. So thank you Dana, my baby girl!! My Mother...what can I say, she is amazing, she was chosen to view and approve Lauren's body for viewing, something I knew I couldn't do, her sister went with her (thank you Aunt Betsy). So thank you Mom...I love you both.


Before the service we had a private viewing for family and a few friends, she was then taken to a beautiful church for the services where the casket remained closed (there were over 300 people there and I could not bear the thought of everyone seeing her).


I would also like to thank all the family members and friends who stood by us, the people who gave from their pockets, people we have never even met. The teachers, staff and students of Gibsonton Elementary School for their part in remembering Lauren. Thank you everyone who had a part in helping us get through this nightmare. I love you all!!

Joyce Allman


For God so loved the world
That he gave His only begotten son
So that whosoever believeth in Him
Shall not perish, but have everlasting life.

John 3:16


Be not forgetful to entertain strangers,
For thereby some have entertained Angels unawares.

Hebrews 13:2


In my Fathers house are
many mansions;if it were not so,
I would have told you.
I go to prepare a place for you.
And if I go and prepare a place for
you I will come again,
and recieve you unto myself so that
where I am there ye may be also.

John 13: 2 & 3



<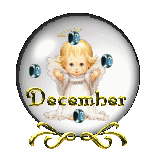 Lauren-Decembers Child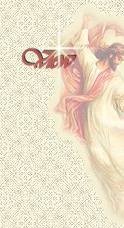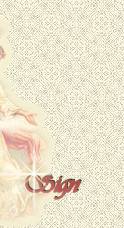 Midi:Ten Thousand Angels by LeeAnn Rimes